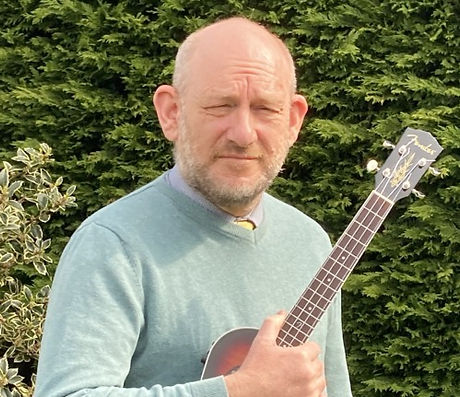 Lindsay Higgs is a teacher and performer who lives near Oxford, England.
He studied guitar with Bruce Seattle, John Taylor and Paul Wisby and composition with Michael Coe and Brendan Beale.
As a performer he has recorded with the Welsh groups Super Furry Animals and Gorky's Zygotic Mynci. He has also performed in the large scale 'An Angel Moves Too Fast To See' for over a hundred electric guitars by Rhys Chatham
In addition to pieces for guitar ensemble which have been performed in North and South America, Europe and Australia he has also composed solo guitar music and chamber works for string quartet and recorder consort. He also composed the first ukulele concerto to be performed in England.
Lindsay is also the author of 'Ukulele for Beginners In Easy Steps' and a series of handbooks for MTB Exams for whom he is head of ukulele.