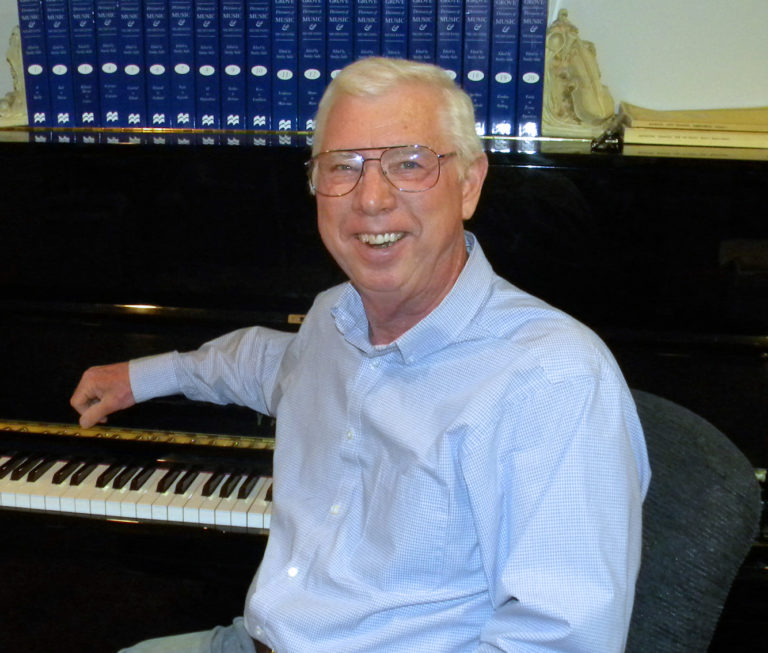 Composer Garth Baxter is noted for his modern traditionalist style of writing. This is a style that combines the traditions of form and clear melodic writing with the use of contemporary approaches to harmonies and other elements.  
Baxter was born in Philadelphia, Pennsylvania, in 1946, and moved to California when he was nine years old. He earned music degrees from Pepperdine University and California State University at Northridge. He studied composition with Robert Hall Lewis, Joseph Wagner, and William Thornton.  In addition to writing music, Baxter currently teaches and mentors emerging composers.    
Baxter's compositions for chorus, orchestra, symphonic band, piano, organ, flute, voice, and guitar, as well as other instrumental combinations, have been performed throughout the world.  His music has been featured on radio and on-line programs worldwide.  He has received numerous awards, commissions, and honors. His music has been the topics of Doctoral and Master's Theses.
His recording, ASK THE MOON, works for voice and piano by Garth Baxter, released January 2018 by PARMA Recordings (Navona), has been praised worldwide.  The recording Katherine Keem Sings Songs and Arias by Garth Baxter, from Centaur Records, has been acclaimed for its significant contribution to the voice and guitar repertoire. 
A recording of Baxter's instrumental works, Resistance, was released from PARMA Recordings (Navona) February 2019 and has received wonderful reviews. His work Still Falls the Rain was featured on the album Voices of Earth and Air, Vol. 3 released by PARMA (Navona) in October, 2020.
Baxter's works are published by ALRY Publications, Columbia Music Company, Les Productions D'OZ, Doberman-YPPan, Guitar Chamber Music Press, Mel Bay Publications and Theodore Presser.