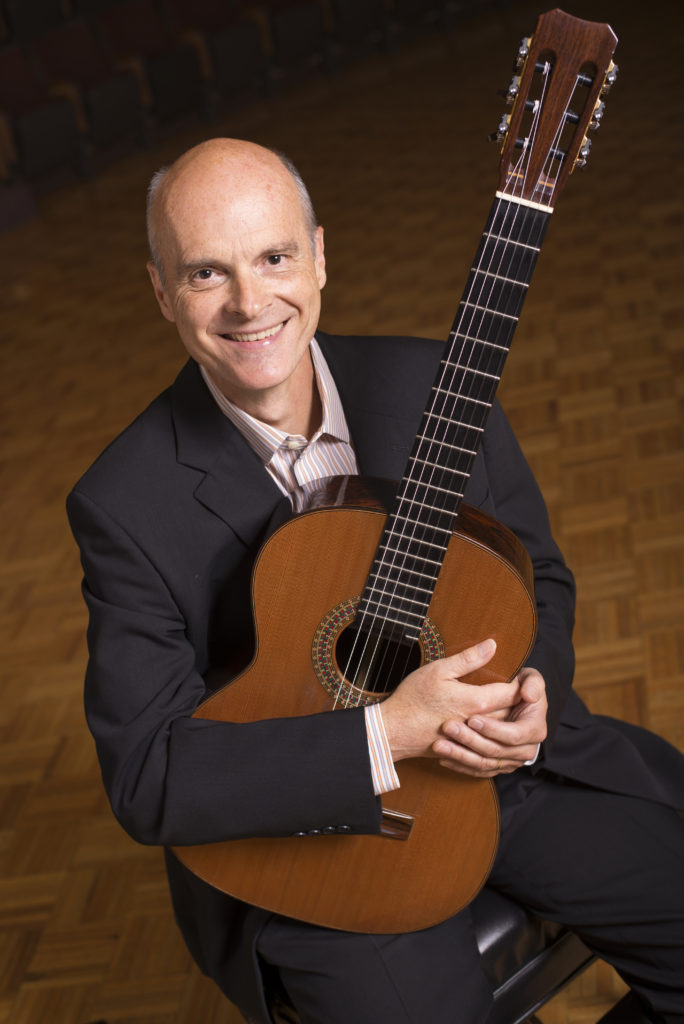 Brian Morris has been performing, teaching, and writing music for over five decades. His love of music is infectious and many of his students have gone on to have successful careers as teachers, performers, composers, and recording artists. Audience members have frequently used words like "sublime" to describe his performances. Brian is currently in his thirtieth year as a member of the Grand Rapids Community College Music Faculty and has also been a faculty member for the Interlochen Summer Guitar Workshops. He has released four CD's, and holds music degrees from Grand Rapids Community College, Montana State University and Florida State University. His teachers include the renowned guitarist Christopher Parkening and the celebrated teacher Bruce Holzman.
Brian's performances throughout the US and Canada have included many classical guitar performances as well as children's songs, jazz, rock, and pop music. They have often received rave reviews from preschoolers and the musical erudite alike. His compositions and arrangements are featured on Public Radio, and have been performed by the Kent Philharmonia, the West Shore Symphony, and other groups. In 2018 Brian was inducted into the Rockford High School Hall of Fame for his many contributions to the arts. In addition to his solo concerts Brian performs with the Grand Rapids Guitar Quartet and the Grand Rapids Guitar Duo.
From 1985-89 Brian was an Artist-in- Residence for the State of North Carolina. During that time as a member of the Les Deux Amis Guitar Duo with his good friend Joseph Hoey, the two won third prize in the 1985 Guitar Foundation of America's International Guitar Duo Competition.