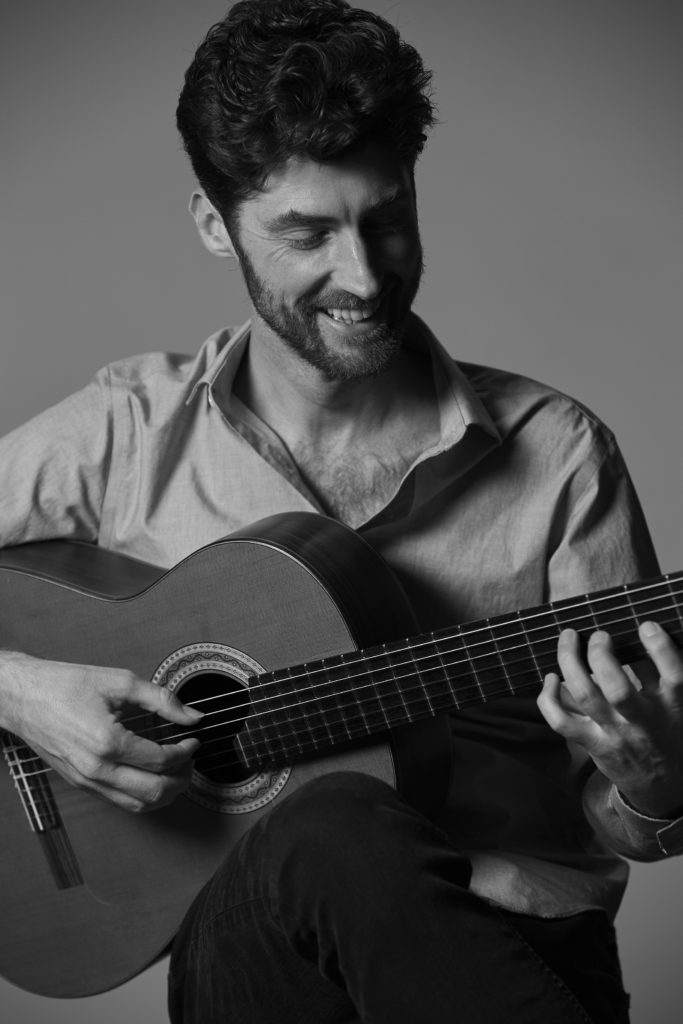 Son of an Italian jazz musician, Stephen Guerra (b.1983) started teaching himself Spanish classical and flamenco guitar in his early twenties as an amateur interest. His life would change forever once he heard a solo guitar recording of Baden Powell's "Berimbau." He went to get a formal education, studying classical guitar with Allen Krantz and composition with Richard Brodhead and Jan Krzywicki in Philadelphia. He spent years in Rio de Janeiro studying choro, samba, and Brazilian guitar with Rogério Souza and earned his doctorate in music from Yale University.
Stephen is a band leader, accompanist, composer, arranger, and educator based in New York City. He performs at music clubs, cultural centers, universities, and guitar societies around the United States and has shared the stage with Rogério Souza, Duo Violão, Ami Molinelli, Tiago do Bandolim, Q Morrow, and Regional de NY among others. Some of his other work includes: the album Choro in the Time of Bossa Nova with Duo Guerra/Morrow, 10 Brazilian Choros Arranged for Classical Guitar Solo published by Mel Bay, and a popular YouTube channel (youtube.com/stephenguerra).
Stephen has published research articles about rhythm and meter in Brazilian music and has taught on the music faculties at University of Massachusetts Amherst, Northern Arizona University, and Rutgers University.