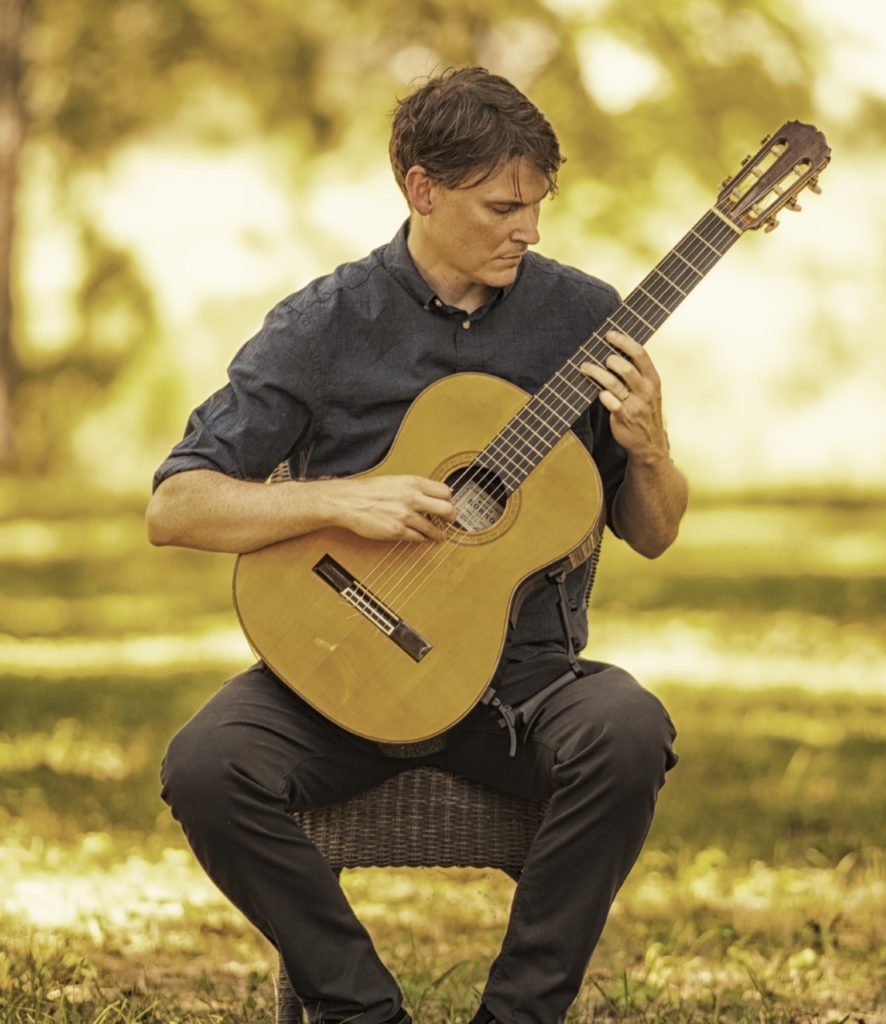 Philip Snyder is a classical guitarist and cellist. He is a founding member of two critically acclaimed chamber music ensembles, the Georgia Guitar Quartet and Revien and has toured the nation with both groups. Equally at home on guitar and cello, Snyder's rare ability to perform at an exceptional level on both instruments is often showcased in a single concert, as he is capable of switching between them onstage. He studied with guitar pedagogue John Sutherland and cellist David Starkweather and holds a Doctorate in Guitar Performance and a Master's in Cello Performance from the University of Georgia.  
Dr. Snyder's arrangements and compositions for guitar ensemble have successfully expanded the depth of the guitar repertoire. His arrangements for the Georgia Guitar Quartet and Revien include music by Arvo Pärt, Chopin, Bach, Vivaldi, Brahms, Grieg, Milhaud, Fauré, Debussy, Mendelssohn, and Ginastera.
Both the Georgia Guitar Quartet's and Revien's live performances and studio recordings have been widely featured on National Public Radio Performance Today, which reaches a weekly audience of over one million listeners. Dr. Snyder serves on faculty at the University of North Georgia.