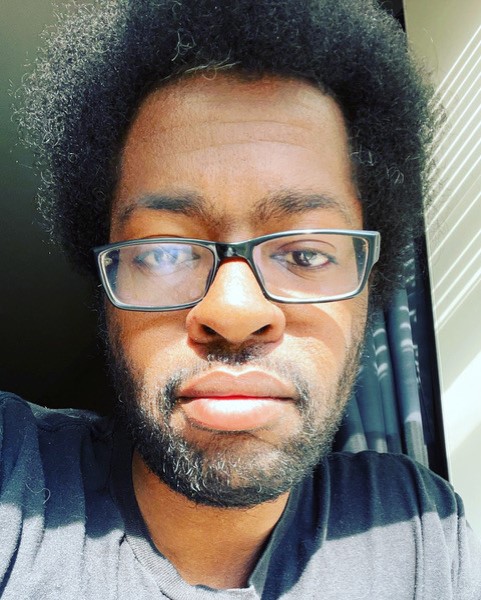 A California native, Kareem McCullough began studying guitar at the age of 15 within the Loudoun County Public Schools system, which had begun to make a name for itself as a powerhouse in classroom guitar. He quickly fell in love with the instrument and decided to continue his studies at Radford University under the instruction of Dr. Robert Trent, earning a B.M. in music education. In 2012, after gaining some experience as a teacher at Roanoke city schools, Kareem was granted a teaching assistantship at Marshall University, where he pursued his M.A. under the direction of Julio Alves. During this time, Kareem also maintained a private studio of students, ages 5-55.  From 2014-2016, Kareem served as adjunct faculty at the University of Rio Grande, teaching both private guitar lessons and string techniques classes. After earning his masters, Kareem briefly taught in Cabell County Public Schools before accepting a position back in his own high school county at Loudoun County High School, where he directed the guitar and orchestra departments.
Kareem has made a presence on the stage as a soloist, chamber musician and conductor. He has performed solo concerts in various places around the United States.  He has performed and toured with the inaugural US Guitar Orchestra, led by Bill Kanengiser, and also served as the ensemble director for the Romero Guitar Institute, in which he conducted the famous quartet and guitar orchestra in many performances. Kareem had the great pleasure of studying with renowned guitarists like Roland Dyens, Pepe Romero, Jorge Caballero, and Marcin Dylla.        
In 2020, Kareem was invited to be the guest composer for the 2020 Marlow Guitar International Youth Guitar Competition. This inspired him to explore composition even further and in 2021 he released his debut album titled, "Under Quarantine".  Kareem's album is an intricate display of originally composed music that reflects his profound and personal journey throughout the 2020 pandemic.  "Under Quarantine" is available now on all music streaming services.