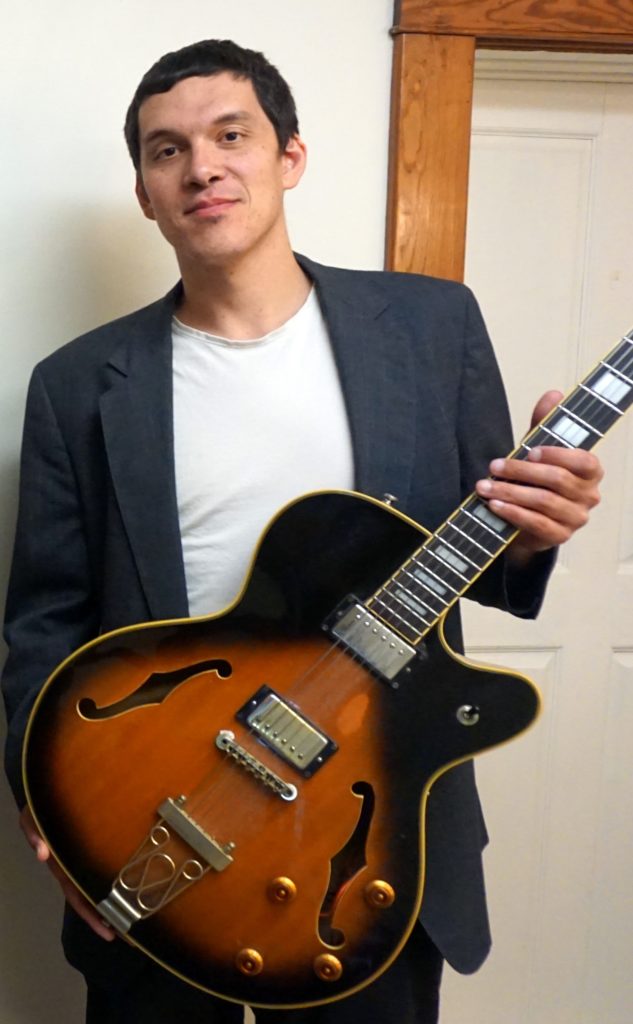 Jose Gobbo is a Brazilian jazz guitarist. He moved to Iowa City in 2011 to pursue his master's degree in Jazz Performance and became highly immersed in the city's musical scene. His debut album as a​ leader was released in 2013, titled "Zé", and features Brazilian legendary multi-instrumentalist Roberto Sion. Other activities during that time include: performance at the Iowa City Jazz Festival; International clarinet convention with Dr. Maurita Marx; John Rapson's recording of "The Night Sky and Turquoise Sea". 

In 2020 Jose earned the title of Doctor of Musical Arts through the University of Illinois in Urbana-Champaign. While pursuing the degree he maintained a busy a performance schedule, appearing regularly with the Brad Wheeler Quartet and the Chip Stephens Organ Trio, which opened for Steely Dan in 2019. Jose also performs with members of UIUC jazz faculty Chip McNeill, Tito Carrillo, Larry Gray, and in Springfield with Frank Parker, Johnnie Owens, Julie Brown, and Virgil Rhodes. Jose founded The House Trio in December of 2020, and since then they performed nearly 40 livestreams on YouTube, recorded the album "Live From Home", and opened a show for Tito Puente Jr.

In 2018, he was a finalist at Chicago's Luminarts Jazz Competition, wining popular vote, and was a semi-finalist at Milwaukee's Wilson Center Guitar Competition. He worked as producer and performer in two Brazilian Tours with Jim Pisano and Damani Philips.

Jose's teaching experience includes two years as a Teaching Assistant in the Jazz Department at The University of Iowa, and two years at the University of Illinois at Urbana-Champaign. He also worked for two years in the Latin American Studies Department at UIUC. He has been featured as a guest artist at Western Illinois University, University of Iowa, State University of Campinas (Brazil), and Federal University of Uberlandia (Brazil. Jose taught at Lincoln College, in Lincoln, IL, and currently teaches at the University of Illinois Springfield.