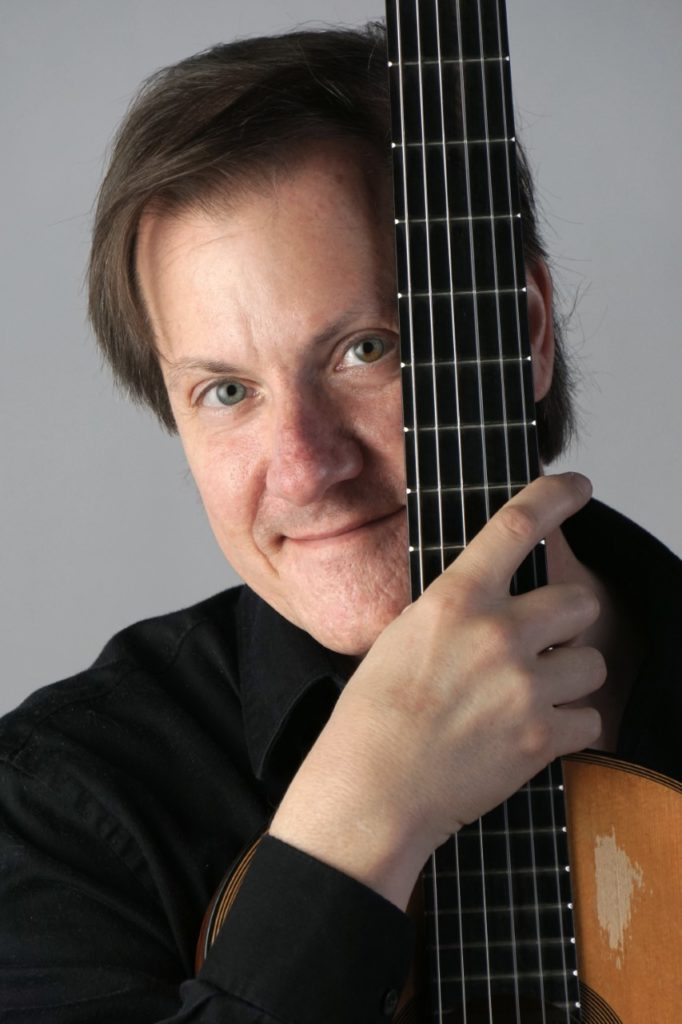 Termed 'a prominent guitarist,' by the New York Times, David Rogers maintains an active solo and ensemble career as a classical guitarist and performer on Early Plucked Strings. The Washington Post has praised his 'astonishingly florid' solo improvisational passage work. He has been called a 'modern master of the classical guitar' by 20th Century Guitar.  ClassicsToday.com has praised his 'first rate instrumental artistry,' and the Lute Society of America Quarterly has called his technique 'formidable.'  He is an endorsing artist for GHS Strings and his compositions have been featured in major guitar magazines such as Fingerstyle Guitar in the United States and Akustic Gitarre in Germany.
David has recorded for Dorian, Callisto and Focus Recordings. He teaches master classes throughout North America: San Francisco Conservatory, University of Southern California and The Interlochen National Arts Camp. Similarly, he performed with the Oregon Shakespeare Festival for 18 years and directed classical/jazz guitar studies at Southern Oregon University for 13 years.
David has studied historical Plucked Strings with Hopkinson Smith and Eugen Dombois at the Schola Cantorum Basiliensis in Basel, Switzerland, with Thomas Binkley at Indiana University and with Lyle Nordstrom at Oakland University.  He studied classical guitar with Joseph Fava at Wayne State University.